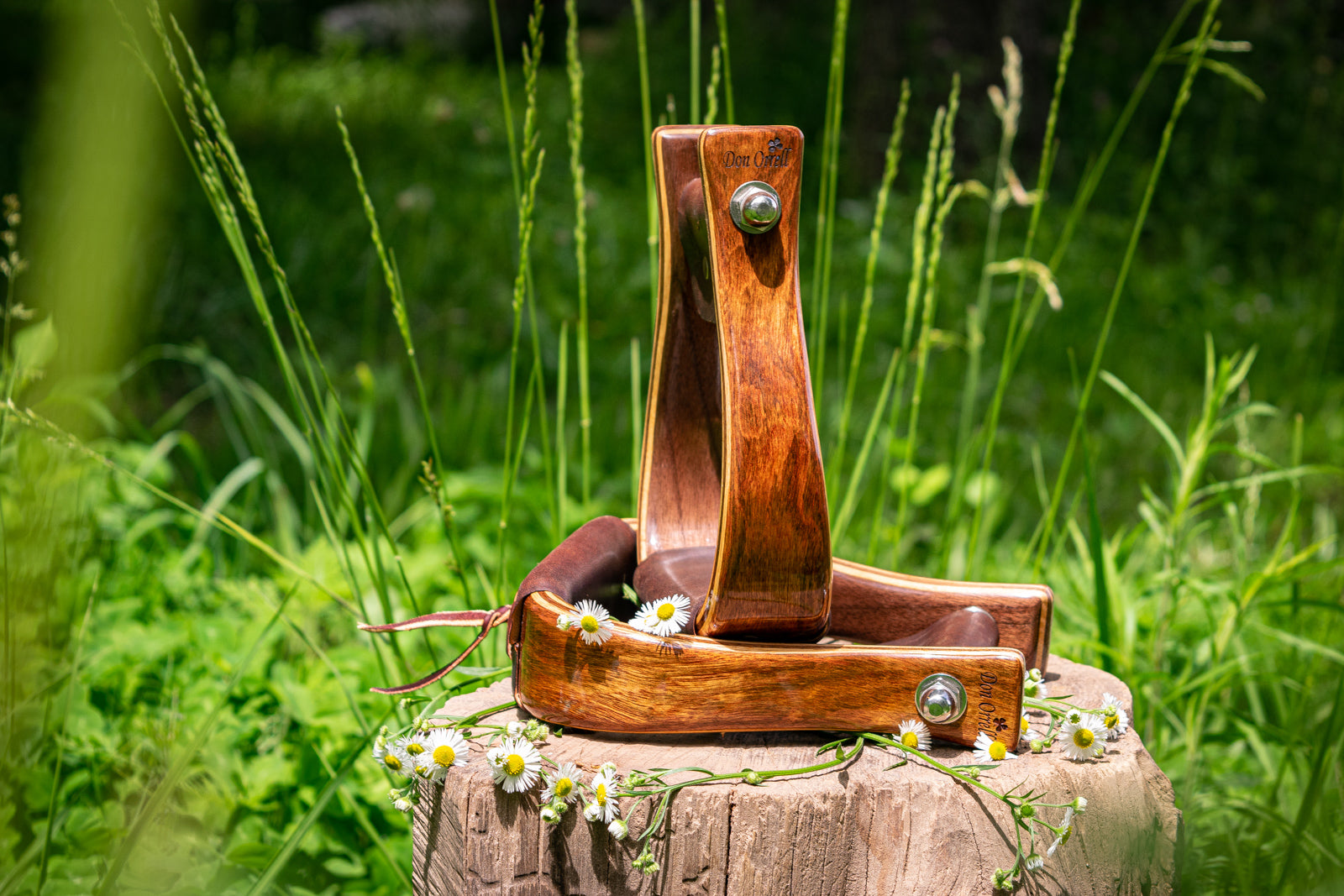 Custom Ride / Comfort / Style
Custom wooden stirrups handcrafted in the USA. Whether you're working on the ranch or competing in the arena, discover the perfect blend of style and performance for any western saddle.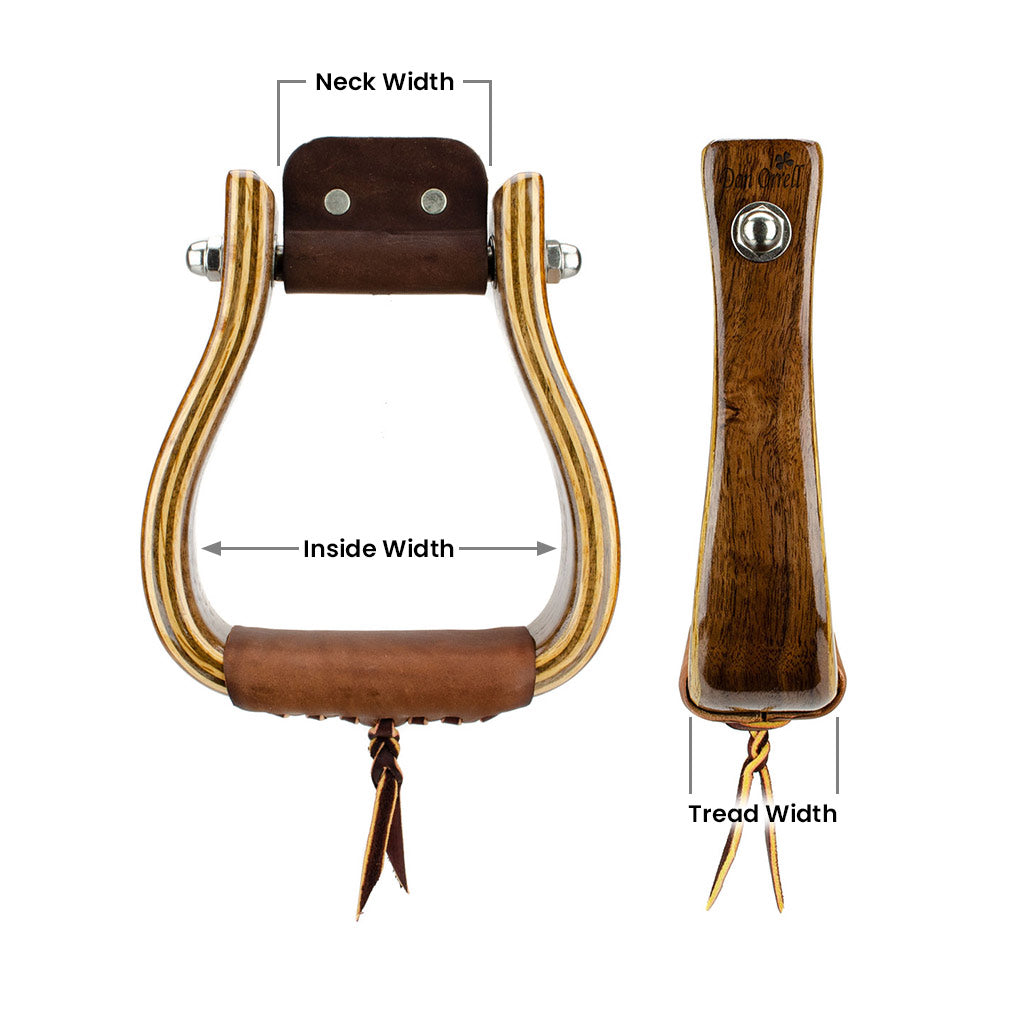 Comfort & Control
Sizing Options
Correctly sized stirrups are essential for a comfortable and secure ride. We offer a range of sizing options to help achieve better foot position, greater comfort, and more control in the saddle.
Personalized Stirrups
Custom Engraving
Make your stirrups truly one-of-a-kind with custom engraving. Personalize your next pair with initials, brand, or unique design to showcase your style and add a personal touch to your saddle.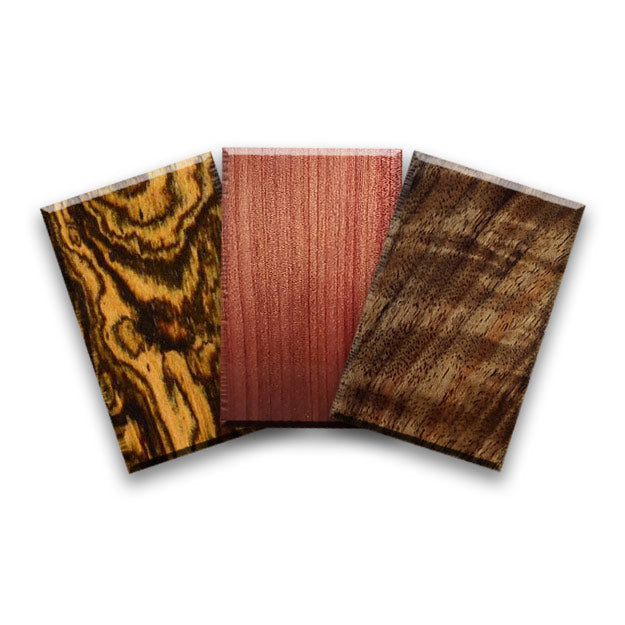 10+ Wood Types
Exotic Woods
Choose from our selection of unique wood types, each with their own coloring and characteristics. Every piece of wood is carefully selected for its quality and beauty to fit your saddle and style.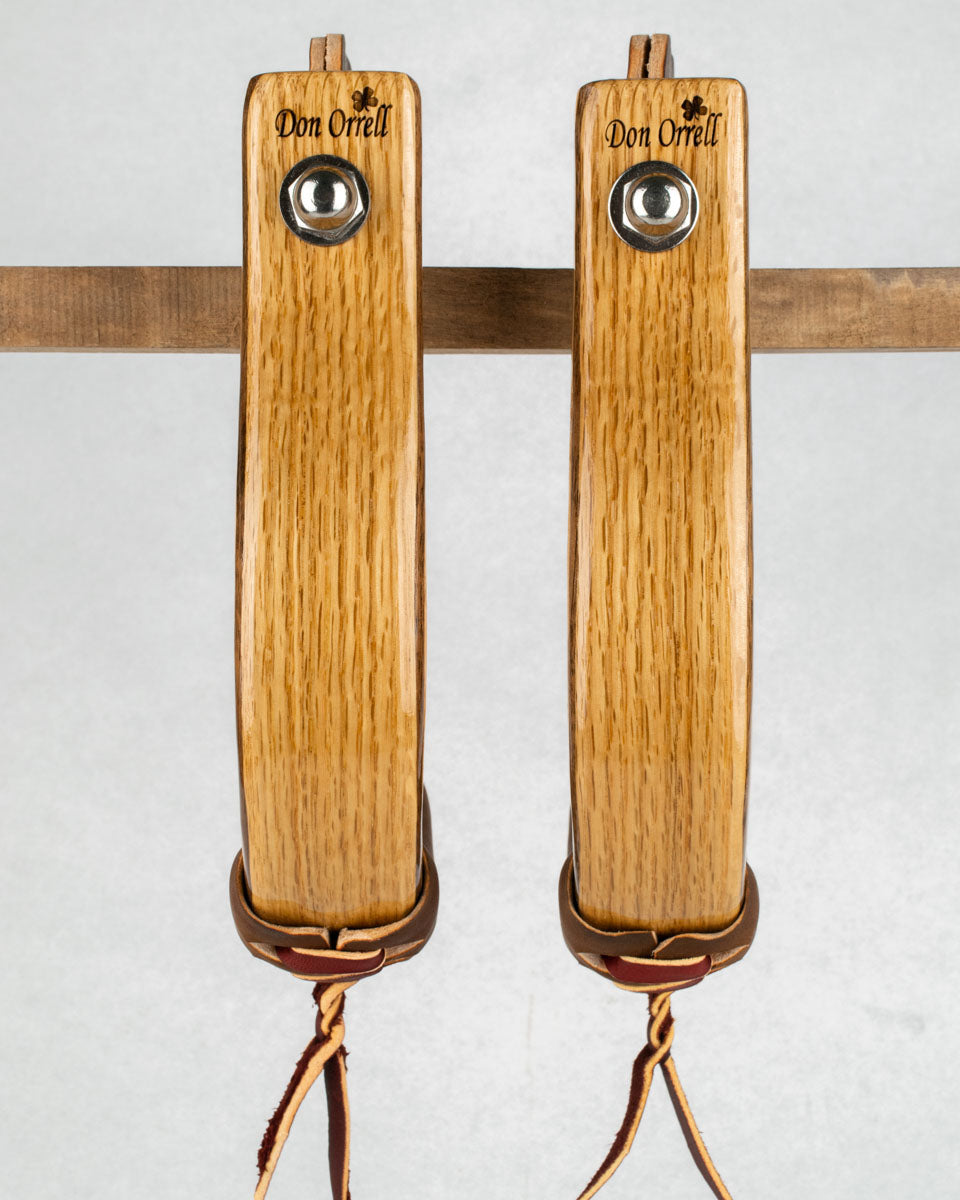 Ready to ship
In Stock Stirrups
Browse our current selection of in stock stirrups and upgrade your saddle today!
In Stock
Shop Custom
A little about us
Don Orrell Stirrups
This is where over 40 years of experience in horse riding, western lifestyle, and master crafting meet. All of our stirrups are custom, handmade here in the Missouri Ozarks giving us access to some of the most desirable wood types for stirrups, such as walnut and oak. We also utilize local suppliers for stunning exotic woods from around the globe.
We offer a wide range of stirrups, designed specifically for western disciplines such as roping, reining, cutting, barrel racing, trail riding, and many more. Each stirrup is made to the highest standards, with a focus on comfort, style and performance.